The Steroids, Other "Drugs", and Baseball Site and Books
Those interested in this site may reasonably be assumed to also have some interest in books about its subject. Here, in association with The Book Depository and AbeBooks, we make it easy for you to browse and, if you choose, purchase from our virtual book shop of drugs in sports books.
Book Sources
About The Book Depository
There are many places on the internet that sell books, but if you run any reasonable number of random samples through a price-comparison service, you will reliably find that for new books The Book Depository is highly competitive—often the lowest price. Moreover, The Book Depository always offers free delivery, to almost anywhere in the world (over 100 countries), with every order. You don't have to pad your order with books you might not really want just to meet some price quota to get free shipping: with The Book Depository, each and every book costs you exactly the price you see, delivered.
The Book Depository, founded in 2004, is already the fastest growing bookseller in Europe, shipping to thousands of customers every day throughout the world. They have over a million customers and a reputation for extremely high service levels. A large percentage of their customers are very loyal, placing orders time and again. The Book Depository focuses on selling "less of more" rather than "more of less"—that is, they differentiate themselves from other retailers who increasingly focus on bestsellers. The Book Depository currently has over six million unique titles they can ship within 48 hours, a figure that increases every day. They even list and supply books from other retailers, to assure thoroughness.
Speaking of thoroughness: of the roughly 30 million titles ever printed in the English language, only a few million are still in print. The Book Depository seeks to make available as many of these titles as possible, so as to have the largest breadth of available titles in the world. In fact, where books are no longer in print—or are only poorly available—The Book Depository is working to make them available again by republishing them through their own "Dodo Press" imprint (which already has re-published over fifteen thousand out-of-print or hard-to-find titles), making those titles available again to readers. In fact, most Dodo Press titles are available from The Book Depository as free downloads.
About AbeBooks
Turning from new books to used books, the obvious market-dominating champion is AbeBooks. AbeBooks is actually a centralized aggregator through which many thousands of booksellers make available their inventory of used books, offering literally millions of books. It maintains a blog and reader forums, but above all it makes buying used books easy and economical.
Drugs in Sports Books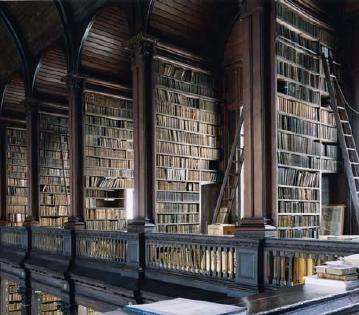 Our software goes out every night and, through a special data interface, queries The Book Depository for drugs in sports books , which is normally a great many titles. Today, we have 0 drugs in sports books from the Book Depository site, books that you can read about—and, if you like, conveniently buy right here, right now. And, for each of those books, it also provides a link to an AbeBooks search for used copies of that book.
Here's how you can see all those titles:
There is a set of 28 pages, one for each letter of the alphabet, one for titles that begin with a numeral, and one for titles that begin with something yet else. Books are each listed on those pages by the first letter of the first word of their title—except for titles beginning with A, An, or The, which are listed by their second word.
A typical entry on one of the alphabetical set of book-title pages might look like this randomly selected sample: